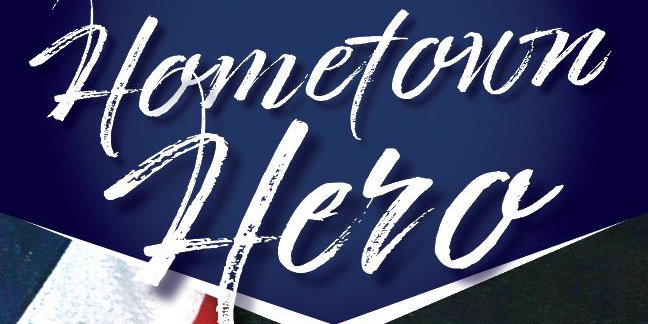 2023 Mercersburg Hometown Hero Banner Program Guidelines
MISSION
Honor and recognize Mercersburg area servicemen and women who are serving, have served or given their lives to our country in the United States Armed Forces.
APPLICATION REQUIREMENTS
In order to be considered for a banner, the nominee must meet the following requirements:
Lived in the Borough of Mercersburg, Montgomery Township, Peters Township or Warren Township at some point in their lifetime;
Be serving, have served with an honorable discharge or died in the line of duty in one of the following branches: Army, Navy, Marines, Air Force, National Guard or Coast Guard.
**The Wesley Yeager Post 606 will be placing banners in Ft. Loudon and the Detrich-Brechbill Post 612 will be placing banners in St. Thomas, please let us know if you would prefer participating in their Hometown Hero Banner program instead**
BANNER DESIGN, TIME FRAME & LOCATION
Banners are 24"x60", double-sided, vinyl material and include the service person's name, branch of service, era of service and photo image. Banners will be displayed on telephone poles in the Borough of Mercersburg (along Main Street, Route 75, Loudon Road, and East and West Seminary Streets, Oregon and Park Streets) and will be selected randomly. Specific display locations cannot be requested. There are a limited number of locations available for the 2023 program. Applications not processed for 2023 will be put on a waiting list for the 2024 Banner Program.
BANNER PHOTOGRAPH
Please submit an original photograph or high resolution image of the Hero in uniform to the Tuscarora Area Chamber of Commerce. If a photograph is submitted, it will be scanned and returned to you.
BANNER PRICING & DONATIONS
A $150.00 donation is requested for each banner application submission. The funds are used for the production, installation, storage and removal of the banner. Banners paid in full will be displayed for one year (Memorial Day thru Veterans Day). All checks should be made payable to the Tuscarora Area Chamber of Commerce (reference "Hometown Heroes" on the check) or to pay by credit card, call or email the Chamber at 717-328-5827 or info@tachamber.org. (A 4% processing fee will be applied.)
OTHER INFORMATION
Banners will be available for pickup at the Tuscarora Area Chamber of Commerce office after the display period. If you wish for us to hold onto the banners to possibly utilize during a later display period (2024/2025), we can accommodate that request. Unclaimed banners will become the property of the Tuscarora Area Chamber of Commerce. Any damage to an installed banner will be handled at the discretion of the Veteran Banner Committee. We are not responsible for weather related damage, deliberate destruction, or theft of banners.
CONTACT & QUESTIONS
For questions or more information on the Hometown
Heroes Banner Program, please call the Tuscarora Area
Chamber of Commerce office at 717-328-5827 or email
info@tachamber.org. Email is the best way to contact
us. You can also contact Todd Sixeas/Carl Stokes at the
American Legion Post 517 at 717-328-2410.
https://tachamber.org/media/docs/Hometown_Heroes_Application_6LKVAYV.pdf
https://bit.ly/mercersburghometownherohttps://bit.ly/mercersburghometownherohttps://tachamber.org/media/docs/Hometown_Heroes_Application_6LKVAYV.pdf