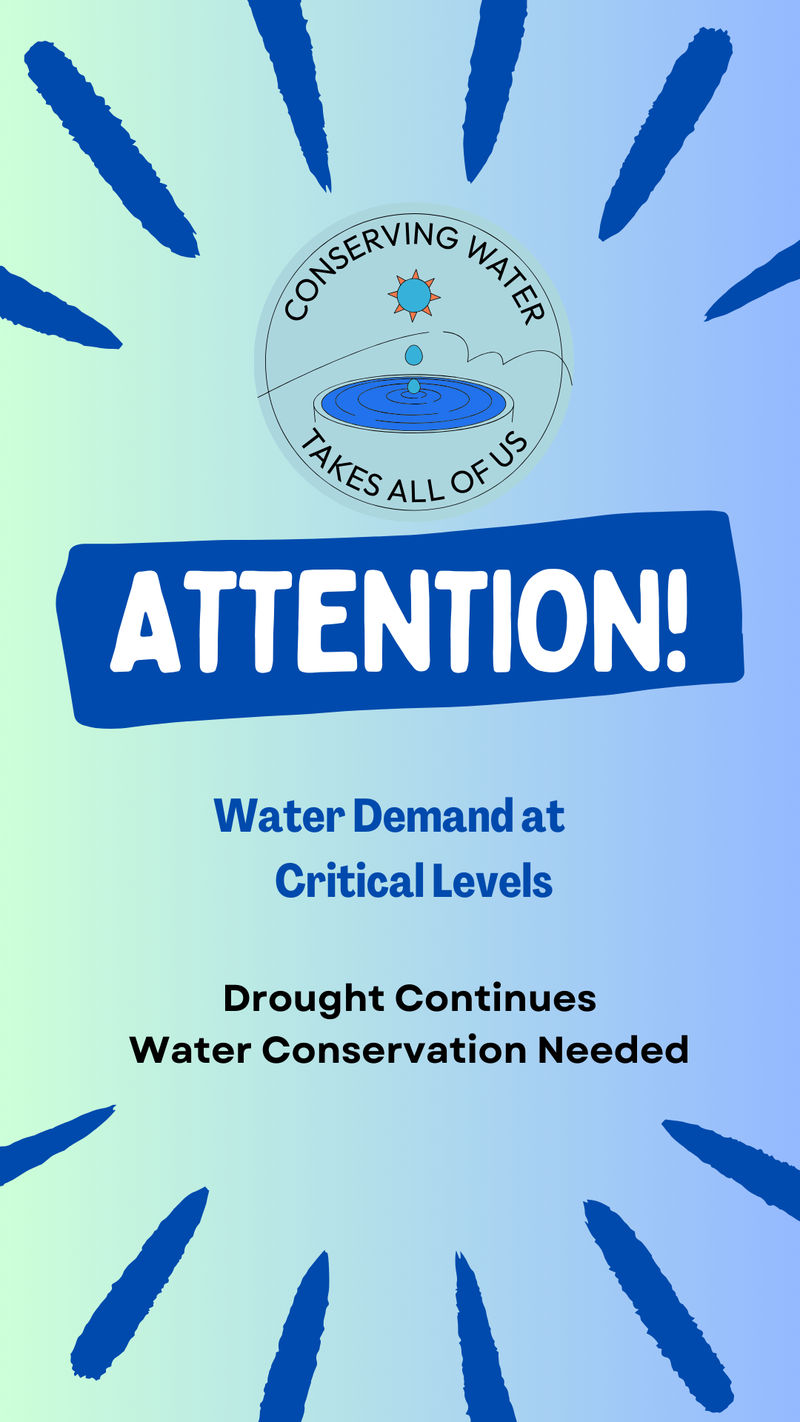 The drought is here to stay in Mercersburg. The Labor Day holiday weekend saw water usage of more than 240,000 GPD, exceeding the current capacity of all available sources. As a result, the borough has reached a critical point where production is exceeding availability. We must reduce water usage to avoid implementing restrictions.
Mercersburg Borough Water Authority officials are strongly urging all customers to cut back on water usage until the current drought ends or alternate water sources can be found. Every user can take these steps to reduce water usage:
Check for leaks in your toilet, faucets, or shower heads.
Take shorter showers.
Do not wash vehicles.
Do not water flowers or gardens.
Do not run water when brushing teeth, shaving, or washing dishes.
Run only full loads in your washing machine or dishwasher.
Purchase bottled water and keep it in your refrigerator for drinking.
Place a plastic bottle in your toilet tank.
As the Water Authority continues to look for resources to meet customer demand, we are again asking customers to join the effort to save water whenever and wherever possible. Until the drought ends, the Water Authority is asking all users to save every drop of water they can.