Choose Your Area of Interest
Wednesday September 27, 2023
The Burn Ban has been lifted. Residents wishing to burn approved materials, as provided for in the Zoning Code, must obtain a permit at Borough Hall. Anyone with questions can call the borough office at 717-328-3117.
Thursday September 14, 2023
PennDOT has begun work on the Park Street Bridge resulting in a road closure and detour from 7 a.m. to 4 p.m. daily. Residents, businesses, and anyone traveling through Mercersburg should show caution around the area and on the detour route. Flaggers are scheduled to be in place starting Monday, September 18. The pictures below provide some insight …
Tuesday September 12, 2023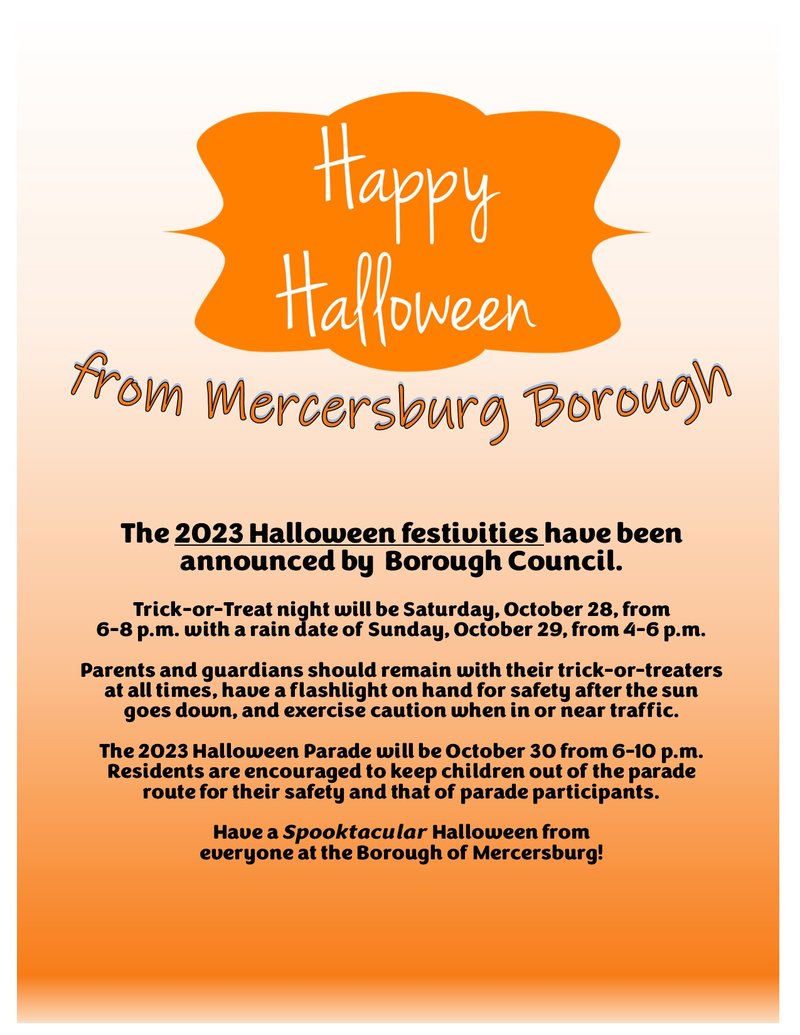 Tuesday September 5, 2023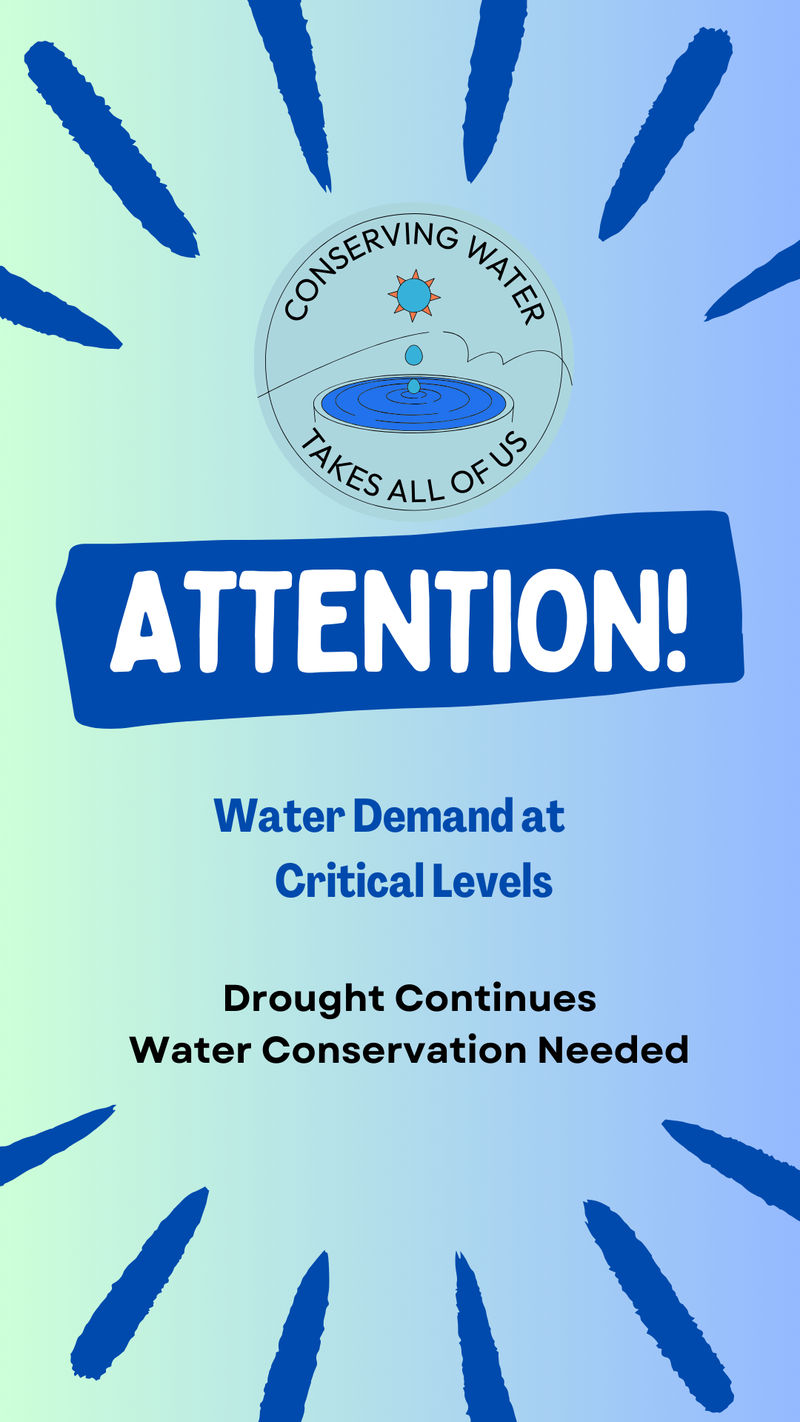 The drought is here to stay in Mercersburg. The Labor Day holiday weekend saw water usage of more than 240,000 GPD, exceeding the current capacity of all available sources. As a result, the borough has reached a critical point where production is exceeding availability. We must reduce water usage to …
Thursday July 6, 2023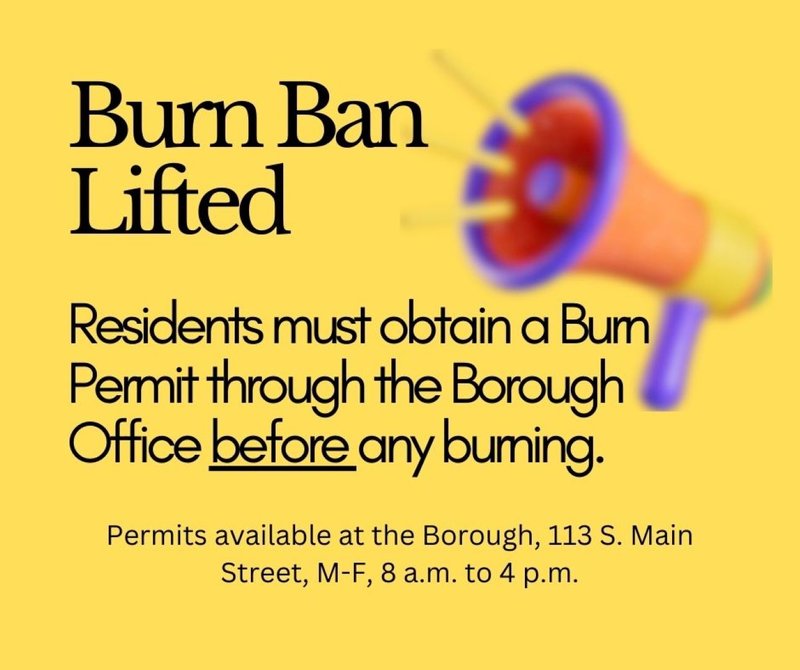 If you have any questions, please contact the Borough at 717-328-3116.
Thursday September 22, 2022
Street Closures
On September 12, 2022 the Mercersburg Borough Council approved the following street closures, effective September 26, 2022 through October 1, 2023:
East Seminary Street will be one way eastbound between Main and Fayette streets.
Jeb Stuart Alley, between Magaw Alley and East Seminary Street, is closed to thru-traffic with local traffic allowed only eastbound right turns …
---